---
Is there a generic form of Provigil?
Yes, the patent has expired. Only Teva Pharmaceuticals can use the name Provigil for their product, but other companies can and do sell generic modafinil.
What are the available dosages for Modafinil?
Most pills are either 100 milligrams or 200 milligrams. The recommended dosage is 200 milligrams per day taken as a single dose in the morning. Patients with shift work sleep disorder usually take Modafinil about 1 hour before their work shift. Elderly patients and those with liver problems should take a reduced dosage as instructed by their doctors.
How should I take Modafinil?
Take the pill with water. It can be taken with or without food. Food does not reduce the effectiveness; however, it will delay the absorption of the drug in the digestive system.
How should I store Modafinil?
Modafinil should be stored in the container it came in, closed and out of the reach of children. It should be kept at room temperature in a place not exposed to excessive heat or moisture.
What if I miss a dose of Modafinil?
Take it as soon as your remember. If you don't remember to take it until the next day, skip the dose you missed and go back to your regular schedule. Do not take a double dose.
What are the ingredients in the pills? The only active ingredient is modafinil. Inactive ingredients include: lactose, microcrystalline, cellulose, pregelatinized starch, croscarmellose sodium, povidone and magnesium stearate.
Are there any side effects associated with taking Modafinil?
Yes. The most common ones are headache, upper respiratory tract infection, nausea, nervousness, anxiety and insomnia. In clinical trials, these side effects each occurred in more than 5% of patients. See page on side effects.
What dosages are available?
Different formularies and makers may make different pills, but when originally introducted mofafinil was available in 100 milligram and 200 milligram dosages.
Can children take Modafinil?
No, the drug has not been approved by the United States FDA or the Canadian authorities for pediatric use (anyone under 16). However, some doctors prescribe it for children with excessive sleepiness. These prescriptions are "off label". Consult your doctor.
Can I take Modafinil if I'm on hormonal birth controls?
Yes, but Provigil can interact with hormonal birth control (contraceptives). Women who use hormonal contraceptives may have a higher chance of getting pregnant while taking Provigil and for one month after discontinuing the use of Provigil. Women should talk to their doctor about which contraceptive methods to use while taking Provigil.
Can I take Modafinil if I'm pregnant or nursing?
Modafinil is in the FDA pregnancy category C. This means that it is not known whether it will be harmful to an unborn baby, although a Swedish study found it did not raise the odds of birth defects. Other studies have suggested there may be a connection between modafinil usage and congenital problems. There are no adequate studies that assess effects of this medicine in pregnant women or nursing mothers. If you are pregnant, planning to get pregnant, or are currently breast-feeding, you should talk to your doctor before taking Modafinil.
Can I drink alcohol if I'm taking Modafinil?
The use of Modafinil in combination with alcohol has not been studied. People taking Modafinil should avoid alcohol until the matter has been thoroughly studied.
Can I take Modafinil if I am a professional athlete?
The World Anti-Doping Agency (WADA) includes modafinil on its List of Prohibited Substances and Methods. Olympic athletes as well as professional athletes participating in other sporting events around the world may be disciplined if they test positive for modafinil. Several world-class athletes have got in trouble after testing positive for modafinil. You have to check for the specific league you are interested in. We have not heard of high school or collegiate athletes being prohibited from using modafinil. We have not heard that it is outlawed in chess or poker tournaments.
Will taking Modafinil affect my ability to fall asleep at night or interrupt my sleep?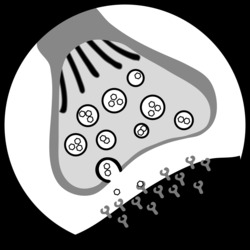 Provigil has a 15-hour half life (the amount of time before half of the drug's peak plasma levels are eliminated by the body), meaning that if you take a single pill in the morning the drug will probably have little effect on your night-time sleep.
Remember: your body and brain need sleep! Provigil can be abused, like any drug, and if you take it too often you could not get enough sleep. Stay within the recommended dosages and get regular sleep.
Can I become addicted to Modafinil?
Modafinil is a Schedule IV controlled substance. This means that Modafinil may be a target for people who abuse medicines or street drugs. However, certain chemical properties of modafinil, the active ingredient in Provigil, reduce its potential for abuse. Because the drug is insoluble in water, it cannot be readily injected. Also, it degrades with heating, which severally hampers its effectiveness if smoked. There has been some finding that modafinil affects dopamine in the brain, which raises a flag that it might be addictive.
Keep your Modafinil in a safe place to reduce the risk of someone else getting ahold of it. Giving Modafinil to anyone who doesn't have a prescription for it is against the law.
Can I overdose on Provigil?
You can potentially overdose on any drug. Patients should always adhere to the dosage schedule prescribed by their doctor. In the case of accidental overdosage, the risk of potentially dangerous or life-threatening effects is minimal.
Symptoms of an overdose might include the following:
Aggressiveness
Agitation
Anxiety
Confusion
Diarrhea
Insomnia
Irritability
Nausea
Nervousness
Palpitations
Sleep disturbances
Tremors
If you experience any of the symptoms listed above, seek medical attention.
Will I experience symptoms of withdrawal if I stop taking Provigil?
It is unlikely. If you suffer from narcolepsy, you will begin to feel sleepy again, but this does not constitute clinical withdrawal.
Can Provigil help you at work?
---