---
Treating Apathy with Modafinil
Apathy is the most common neuropsychiatric symptom reported among individuals with Alzheimer's disease, affecting approximately 70% of patients in the mild-to-moderate stages. Apathy is a debilitating and underrecognized syndrome that affects the vast majority of individuals with dementia, results in functional impairment among patients and causes stress among their caregivers. People, even experienced doctors, often mistake apathy for depression.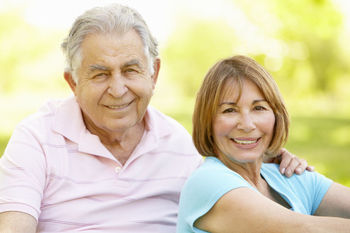 Cholinesterase inhibitors [donepezil (Aricept), rivastigmine (Exelon), galantamine(Razadyne)] have been shown to reduce the neuropsychiatric symptoms of Alzheimer's and vascular dementia with apathy showing the most consistent gains. Modafinil has relatively few drug interactions, which is often of concern in elderly patients, who often take many prescriptions.
The National Institute on Aging is sponsoring a study comparing cholinesterase inhibitors alone to cholinesterase inhibitors plus modafinil in the treatment of apathy. Even now, some doctors prescribe modafinil for apathy in patients with dementia, especially if those patients do not respond to antidepressants for apathy.
Methylphenidate is also used to treat apathy. There is also a study on-going on the efficacy of modafinil in treatment of apathy for stroke victims.
Related: Modafinil and weight
Apathy syndrome treated successfully with modafinil.
Pharmacologic Interventions for Apathy in Patients with Alzheimer Disease
---